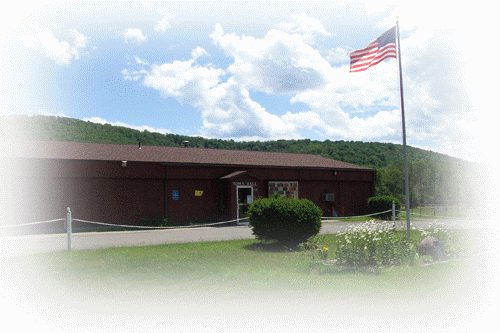 Notices, Events, News & Featured Links
Welcome to the Town of Erin, Chemung County, gateway to Finger Lakes Southern Tier Region and Upstate New York! Erin is nestled in the quiet rolling hills of Chemung County New York. Our Town and County offers parks, restaurants, and many recreational activities for residents and visitors alike. Experience soaring in a glider on Harris Hill, a glass of wine at one of our Finger Lakes Wineries, visit one our many museums about art, history, famous individuals, and aviation, and other recreational activities in Chemung County.
1138 Breesport Road
| 607-739-8681
**The Flag at the Town Hall will be lowered while NYS is on Pause per the request of the Governor**
**Horseheads Central School District meals will be distributed daily from 11:15 to 11:35 Monday -Friday in the parking lot of the Town Hall to families that need assistance**
**The weather is changing and the Town is experiencing illegal dumping of garbage, tires, construction material, etc. If you see illegal dumping, please call the Sheriff's Department and the Town of Erin Code Enforcement Officer, John McCracken at 607-481-9451 - tickets will be issued with fines. Help keep our Town clean. See something, say something.
**Turning 65? Confused about Medicare? Be an educated consumer! Learn the facts about Medicare. Contact the Chemung County Department of Aging and Long Term Care at 607-737-5520.**